This process explain how to turn Leon's Weapon into Weapon Type C.
The following items are needed to make a "Leon Weapon" into a "Type C Weapon" :
99pcs Keen Talics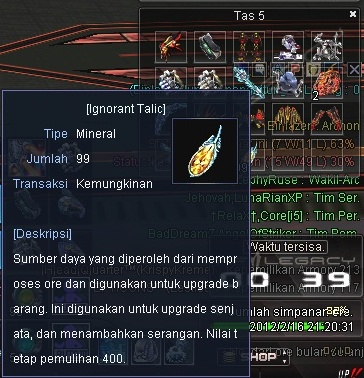 A Leon Weapon (of any kind)





Combine the both items in Hero NPC by Item Combination



The combination cost 100 million race currency (CP / Dalant / Disena ) to combine.

Then click "OK" to proceed in the combination process to turn the "Leon Weapon" into a Type C Weapon.
---
Result Item (example Gun Blade of Leon) :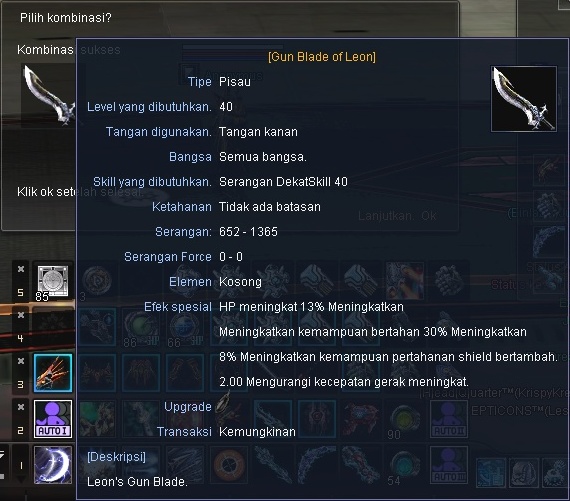 How Do You Feel About This Page?